You can't see the sewer line that's connected to your home or business, but it's obviously one of the most important aspects of it. If your sewer line isn't installed properly or if it's in desperate need of repair, it could potentially cause all sorts of problems for you and your family or your employees. T & S Plumbing Services is the sewer line repair company you can trust for all your sewer line needs. You can call on us to do sewer line installation, sewer line repair, sewer line maintenance, and more for your home, business, or industrial facility. We primarily serve customers in the Winder and Athens, GA areas.
T & S Plumbing Services is a highly reputable sewer line installation company that has the experience and expertise to handle the most comprehensive sewer-related projects. We will make sure your water is flowing in your home or business. In addition, can even install a sewer line and connect you directly to your city line or private septic tank.
Do you need a new sewer line installed for your existing home? Or are you building a new home and need to connect it to the sewer? Either way, T & S Plumbing Services can handle every step of the sewer line installation for you. You won't have to worry about doing sewer line repairs anytime soon when you choose us to be your sewer line installation company.
Whether you want to have sewer line installation done or need the services of a sewer line repair company in Athens, GA, you can call on T & S Plumbing Services for help. Contact us at 770-867-0087 today to obtain a FREE estimate.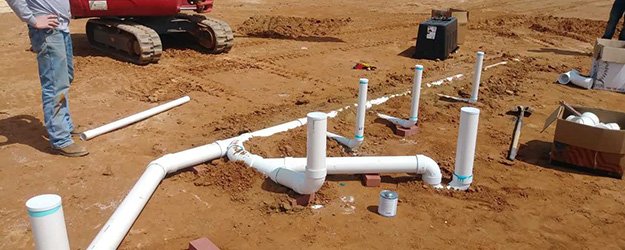 A Skilled Team for Sewer Line Services
Installations
Repairs
Maintenance services
City sewer lines
Private septic tanks
Residential
Commercial
Service guarantee
Sewer line video camera inspections