As residents of Georgia, we all know how quickly flash floods and downpours can overwhelm a home plumbing system—hence the need for a hard-working sump pump. A sump pump is an integral part of your home plumbing and requires routine maintenance to keep it running smoothly. At T&S Plumbing, we are experts in sump pump repair and installation. Count on us to ensure your sump pump system is properly installed and well-maintained!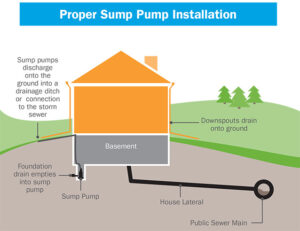 Why Install a Sump Pump?
A sump pump is a valuable tool for keeping your basement dry and protecting your home from water damage. Even small amounts of water can lead to costly damages as well as mold and other hazardous conditions. Basement water is a real problem for homeowners in general. However, newer homes in the area can also become overwhelmed with water during floods and heavy downpours—especially during the rainy spring season. A sump pump installation offers the best protection against unwanted water in your basement or crawlspace. For detailed information on the best sump pump technology available today, read this Consumer Digest article.
Sump Pump Maintenance
Regular sump pump maintenance is an important part of keeping your basement or crawlspace dry. Contact us to schedule your sump pump inspection! We will inspect the entire system and promptly fix any clogs or malfunctions to ensure it's working properly.